Agency Partnerships

University of Kentucky
Center for English as a Second Language
The Center for ESL's Intensive English Program is an academic English language program that helps students gain English proficiency for full admission to academic programs at the University of Kentucky or other U.S. colleges and universities. While in the Center for ESL, students enjoy full access to all University of Kentucky facilities (recreation, health, libraries, clubs, etc.).
The Center for ESL provides many opportunities for students to interact with native English speakers, including in special classes, on outings, and through partnerships with UK colleges and departments. The University of Kentucky is located in beautiful and progressive Lexington, Kentucky, which is one of the top-ranked college towns in the United States.
The Center for ESL is a proud member of EnglishUSA and is accredited by the Southern Association of Colleges and Schools.
 
Interested in Partnering with Us?
Fill out the Agency Partnership Application today! You can also direct any questions about the CESL Agency Partnership Program to esl@uky.edu.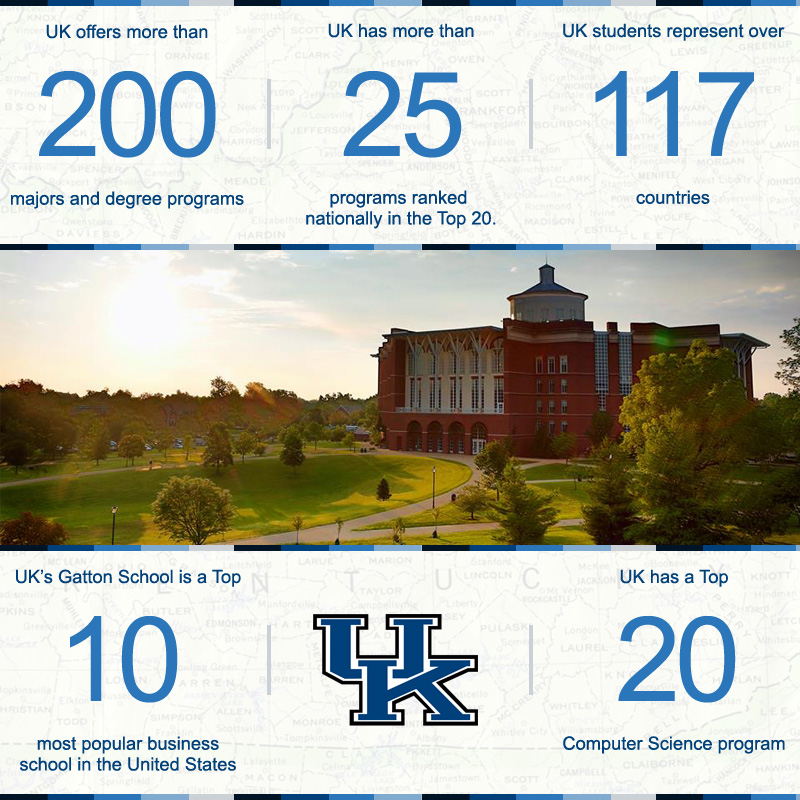 PROGRAM DATA
| | |
| --- | --- |
| University Type: Public | Average Enrollment: 225 |
| Established: 1979 | Average Class Size: 12-15 |
| Internet/WifiAccess: Free On-Campus | University Location: Urban |
| Membership/Accreditation: EnglishUSA, SACS | Student Advisor: Available |
| Tuition Comparison: Low | Transportation: Air, Bus, Car |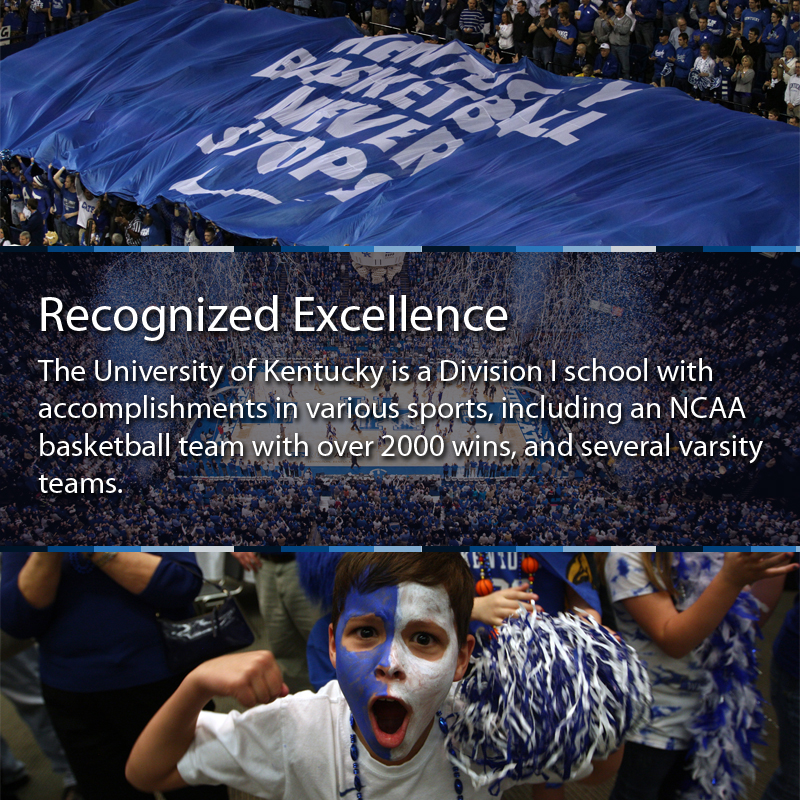 Stay Connected
Stay connected with UK's Center for English as a Second Language by following ESLatUKY on Facebook and Twitter or visiting UK's College of Arts and Sciences on Weibo.