By Breanna Shelton, Whitney Hale
Origami  (ȯr-ə-ˈgä-mē ) is the Japanese art or process of folding squares of paper into representational shapes. The art of origami takes over campus this month as the university celebrates the 10th anniversary of the University of Kentucky Asia Center. On April 8, UK Libraries will host "Extreme Makeover: Paper Edition," a workshop on basic origami techniques. In conjunction with the anniversary, an exhibition of the art form, "Extreme Origami," is on display through May 24 at William T. Young Library and the Science Library.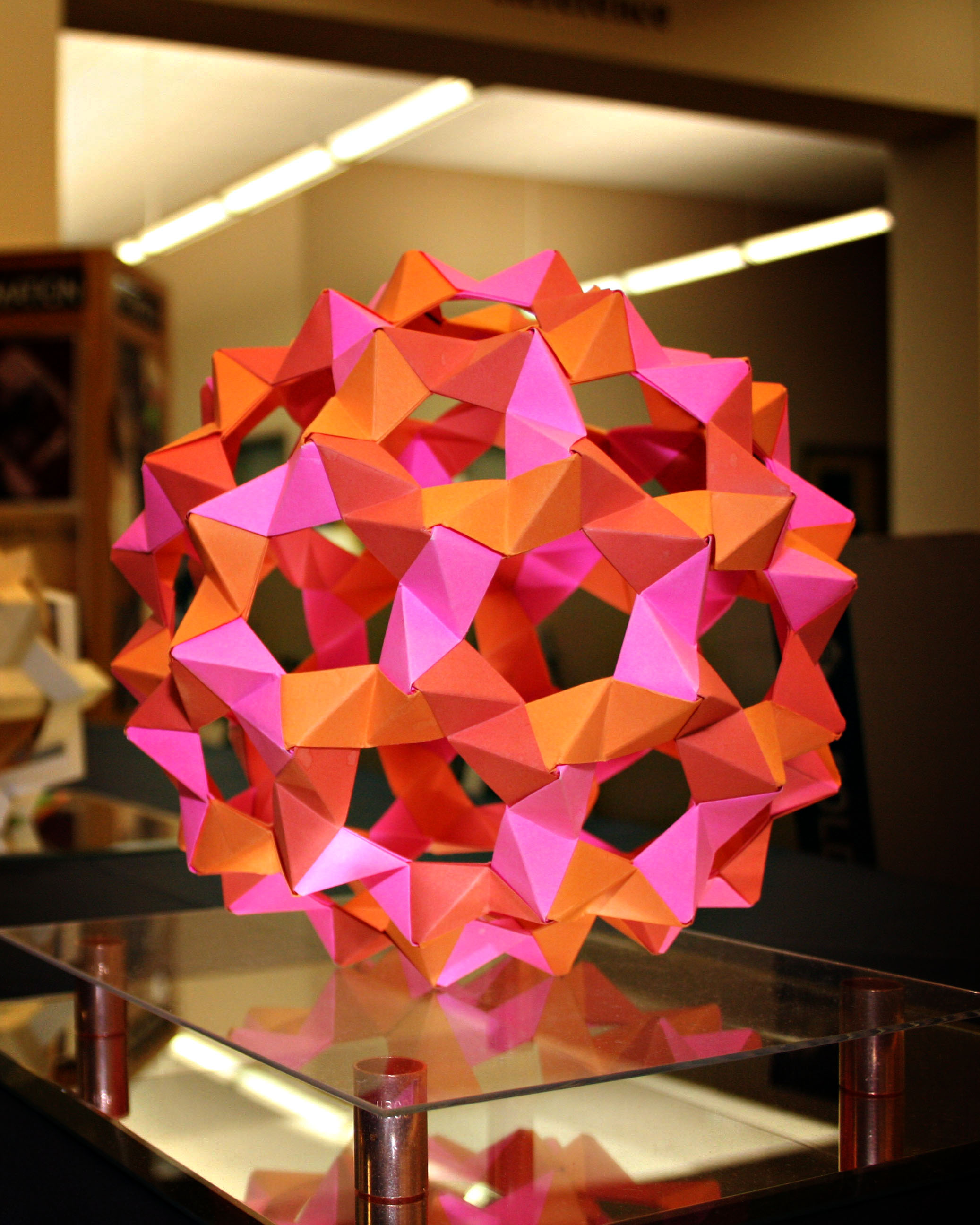 "Extreme Makeover: Paper Edition" is designed for the person who has never tried origami and is being conducted by Duk Lee, associate professor of mathematics at Asbury University. The workshop will be held 3 to 4:30 p.m. Monday, April 8, in B108C in the Hub of the Young Library. Following the workshop, the Japanese Culture in Kentucky Society will host a Japanese Tea that will feature authentic Japanese food. The tea will begin around 4:30 p.m. and will take place in Core 1 of the Hub. Participation in the workshop is not necessary to attend the tea.
Lee, a native of Korea, uses origami to teach mathematics but also enjoys teaching the origami arts. Examples of Lee's work are on display in the Young Library Atrium and in the lobby of the Science Library.
In addition to Lee's work, the UK Libraries exhibition "Extreme Origami," including works by Byriah Loper and Vu Nguyen, highlights the art form even further. The exhibit, which opened April 1, will run through May 24, at the Young and Science Libraries.
Byriah Loper is a high school senior from Lexington who has been doing origami for three years and designing origami for two years. He has exhibited his works in a number of places including the Fashion Institute of Technology of New York. Vu Nguyen is a local physician who has an interest in origami and other crafts. His "Kawasaki Rose," designed by Toshikazu Kawasaki, is folded from a square piece of paper without any cutting or gluing.
Want to try your hand at origami? Stop by the table in front of the circulation desk in Young Library or the circulation desk in the Science Library and test your skills.
These events are sponsored by UK Libraries with support from the UK Asia Center and are free and open to the public.
The mission of the Asia Center is to be a catalyst for educational and professional opportunities to engage with Asia's peoples, cultures, heritages, geographies, languages, arts, sciences, economies and technologies. The center works with UK to prepare the Commonwealth for the global economy.