A New Tradition? The ESL Spelling Bee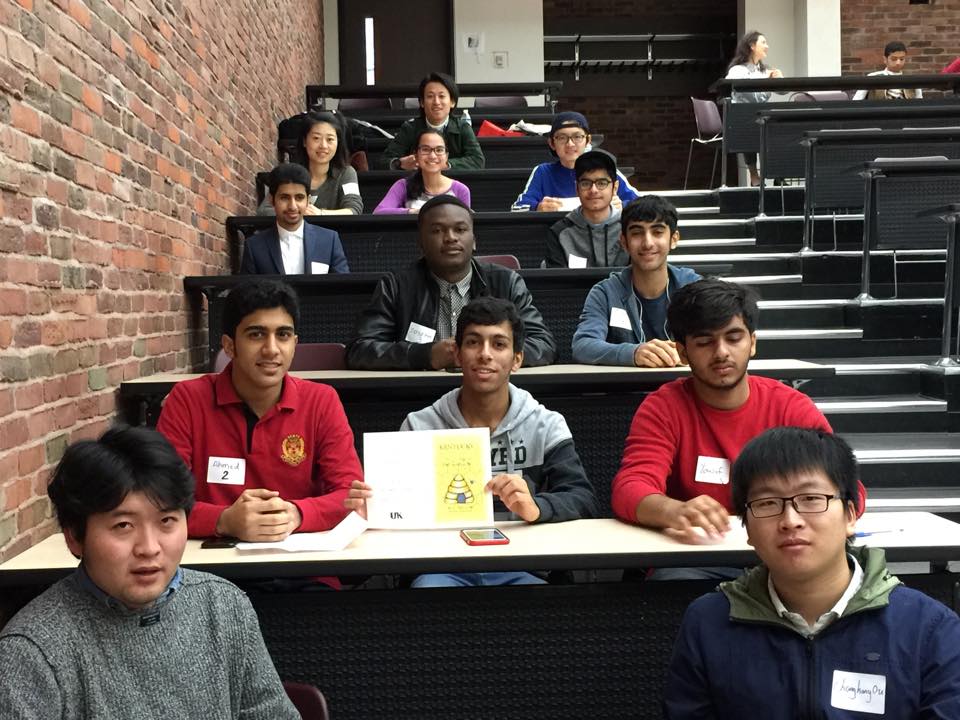 Under the guidance of CESL instructor Donna Guardino, CESL held its first Spelling Bee.  Students competed against other students from their own level, and by the end three victors were crowned: Linya Shu (Levels 5 and 6), Joseph Fwelo (Level 3), and Yang Liu (Level 2).
The rules were as follow:
1. The pronouncer announces the word to be spelled. They use the word in a sentence and says the word again.
2. The speller listens carefully to the pronouncer and asks for the word to be repeated if necessary.
3. The speller pronounces the word back, spells it, and then says the word again.
4. The judges determine whether or not the word is spelled correctly.
5. If the correct spelling of the word was given, the speller remains in the game.
6. If the incorrect spelling was given, then the speller is eliminated from the game.
7. When the final two spellers are left, if one speller misspells a word then the other speller has to spell that next word correctly and one more word to be declared as the winner of the spelling bee.
Encouraged by the educational benefits of the events, and also simply by how much fun it was, CESL plans on holding another spelling bee again soon. According to Krystian Compton, a CESL instructor who also acted as a jucge for the competition, "I am looking forward to seeing the Spelling Bee become a tradition here at the CESL. It was wonderful to see the students engaging in a bit of friendly competition with one another. As teachers, we are always looking for meaningful ways for our students to utilize the skills they learn in our classroom.  I had a great experience as a judge, cheering each student on! We are all very proud of the participants and the winners."